LED Color Change Tornado Simulation Lamp tells you: What is the description knowledge of Plasma Lamp?
---
How much do you know about Plasma Lamp? Below you can follow the editor of LED Color Change Tornado Simulation Lamp to learn more about it!
Common Plasma Lamps are spherical or cylindrical. Although there are many types, it is usually a clear glass ball filled with a mixture of various gases. The more commonly used are helium and neon. Sometimes low-pressure xenon and krypton (less than 0.01 atmosphere) are used. With high-frequency and high-voltage alternating current (35kHz, 2-5kV) generated by a high-voltage transformer. Another smaller sphere is located in the center of it as an electrode. The filamentous plasma extends from the inner electrode to the outer glass insulating shell, presenting multiple steady beams of colored light. The light initially travels along the electric field lines between the dipoles, but then moves upward under the influence of convection.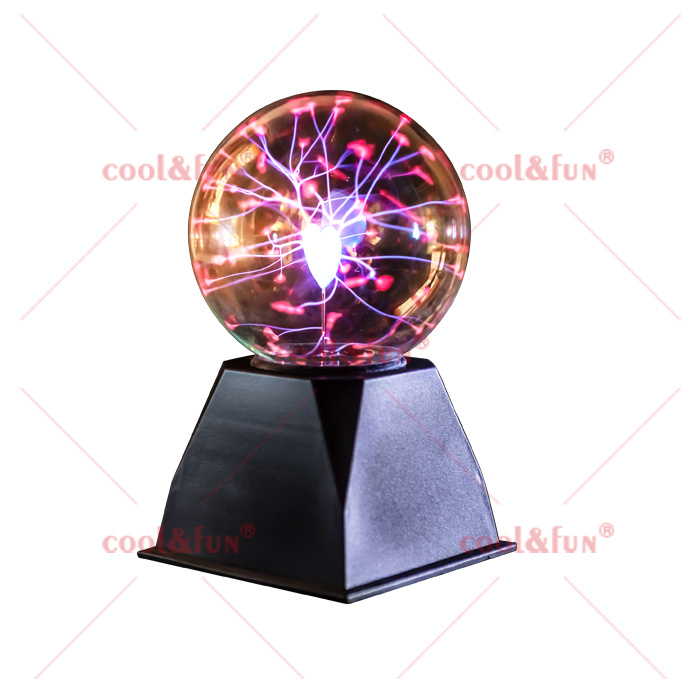 Bringing the hand close to the Plasma Lamp changed the high-frequency electric field, causing a beam of light to migrate from the inner sphere to the contact point. Conductors close to the glass ball will generate current inside, because glass cannot block the electromagnetic field generated by the current conducted through the plasma (although the insulator does block the current itself). The glass acts as a dielectric between the ionized gas and the hand, just like a capacitor.
In summary, the editor of LED Color Change Tornado Simulation Lamp tells: You can learn more about the description of Plasma Lamp.