Rotating Kaleidoscope Lamp tells: a simple method of making a kaleidoscope!
---
Kaleidoscope is a kind of optical toy, as long as you look into the tube, a beautiful "flower" will appear. Turn it a little bit, and another flower pattern will appear. Constantly turning, the pattern is constantly changing, so it is called "Kaleidoscope". Let's follow the editor of Rotating Kaleidoscope Lamp to see its simple production method!
1. Cut three pieces of mirror glass 120 mm long and 30 mm wide (silver glass or transparent glass coated with light ink) to form a triangular prism. The outside of the prism is wrapped tightly with kraft paper or fixed with tape on the ridge.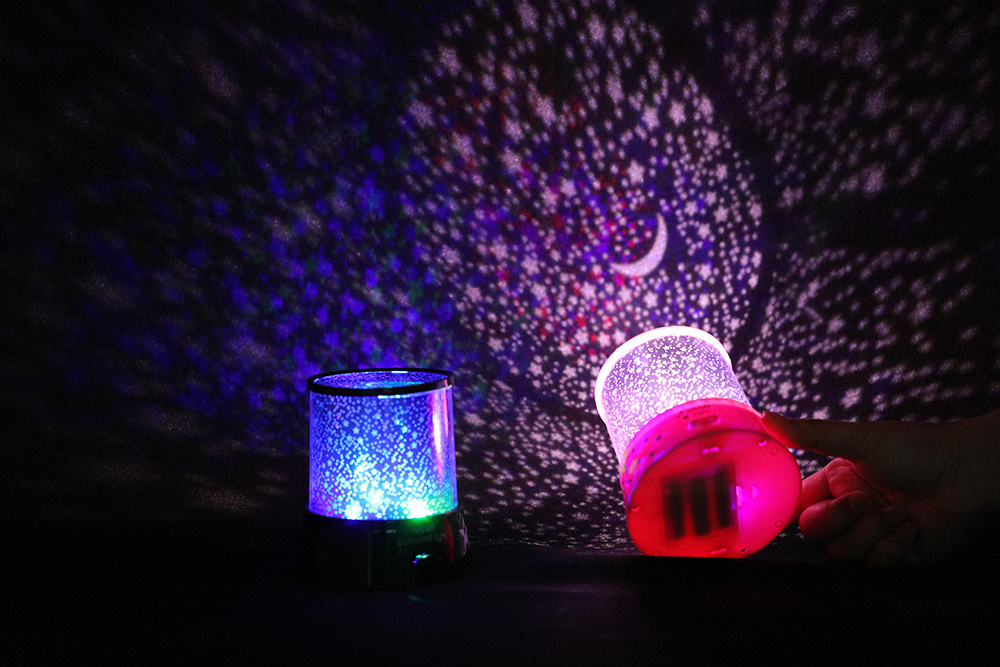 2. Use thick paper to roll a cylinder with an inner diameter of 40 mm and a length of 135 mm, and install the triangular prism into the cylinder. At one end of the tube, a circular transparent glass sheet with a diameter of 40 mm and a circular paper ring are installed as observation holes; at the other end, a circular transparent glass sheet is placed close to the prism and put in some colored debris ( Color broken glass, broken plastic or cellophane scraps, small animals on sugar paper, etc.), separate a little, and then install a round ground glass sheet. The glass can be blocked with a hard paper ring to prevent it from falling. At this point, the kaleidoscope is made. Put one eye close to the observation hole, turn the kaleidoscope by hand or tap the kaleidoscope lightly with your fingers, you can see the beautiful and endless variety of colorful patterns.
In summary, the editor of Rotating Kaleidoscope Lamp introduces: knowledge about the simple production method of kaleidoscope.