Quality LED Silicone Touch Nursery Light introduces the reasons for the damage of LED lights
---
The LED lamp is an electroluminescent semiconductor material chip, which is cured on the bracket with silver glue or white glue, and then connects the chip and the circuit board with a silver wire or gold wire. The surrounding is sealed with epoxy resin to protect the inner core wire. Function, and then install the shell. So do you know what caused its damage? Follow the editor of quality LED Silicone Touch Nursery Light to learn more about it!
1. The voltage of the current is unstable, and the increase of the power supply voltage is particularly easy to cause the destruction of the LED lamp. There are many reasons for the sudden increase of the voltage. The quality of the power supply, or the improper use of the user, etc., may cause the power supply voltage to rise suddenly. high.
2. The power supply path of the lamp tube is partially short-circuited. This situation is usually caused by a component in the line or the short-circuit of other wires which increases the voltage in this place.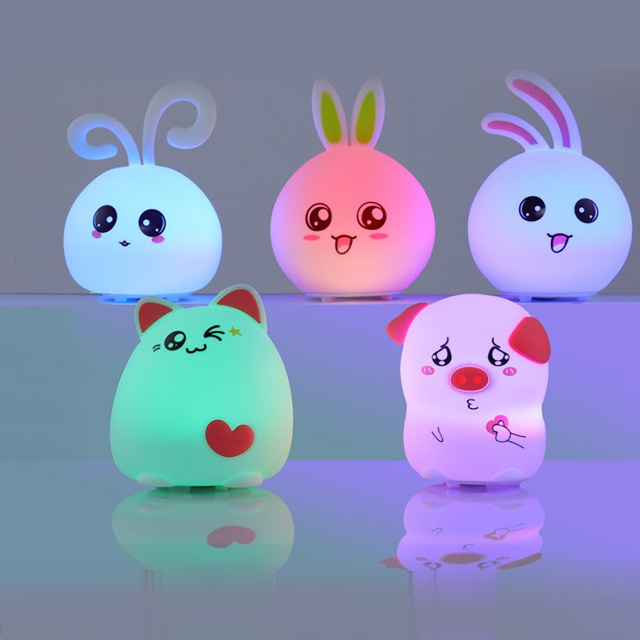 3. It may also be that the LED is damaged due to its own quality and has formed a short circuit, and its original voltage drop is transferred to other LEDs.
4. The heat dissipation effect of the lamp is not good. We all know that the light emission of the lamp is a process of heat dissipation. If the temperature in the lamp is too high, it will easily deteriorate the characteristics of the LED. This is also easy to cause damage to the LED lamp.
5. It is also possible that water has entered the lamp, because the water is conductive, which will short-circuit the circuit of the lamp.
The above is the editor of quality LED Silicone Touch Nursery Light: Introduction to the reasons for the damage of the LED lamp.