Basic knowledge of 8 INCH PLASMA BALL Wholesale Price
---
8 INCH PLASMA BALL Wholesale Price, also known as electronic magic ball, magic lamp, lightning ball, etc., is a kind of lighting crafts. Let's take a look at the basic knowledge of 8 INCH PLASMA BALL Wholesale Price!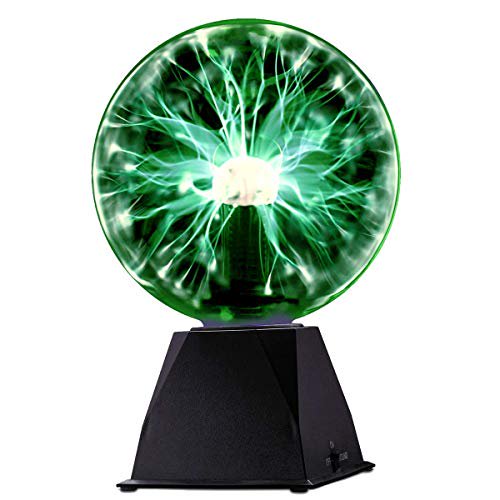 The appearance is a high-strength glass spherical shell, filled with rare inert gas, and there is a black spherical electrode in the center of the glass ball. There is an oscillating circuit board at the bottom of the ball, which converts low-voltage direct current into high-voltage and high-frequency voltage through a power converter and is applied to the electrodes. After energization, the oscillating circuit generates a high-frequency voltage electric field, and the rare gas in the ball is ionized by the high-frequency electric field and radiates, producing a mysterious color. Due to the high voltage on the electrode, the light generated is some radiant glow, brilliant and colorful, radiant, very beautiful in the dark. When the ball is touched with the hand (a person is connected to the ground), the electric field and potential distribution around the ball are no longer uniform and symmetrical, so the light becomes brighter around the finger, and the arc generated moves along with the touch of the hand and swims distortion.
In summary, it is a brief introduction to the basic knowledge of 8 INCH PLASMA BALL Wholesale Price.