Plasma balls are no ordinary toy
---
1. The plasma ball is a very ornamental toy. A child loves beautiful things, things he has never seen before.
2. The plasma ball is an interactive toy. When the child touches it, the plasma sphere will change accordingly, allowing the child to experience the satisfaction of driving the technological change because he has achieved it himself.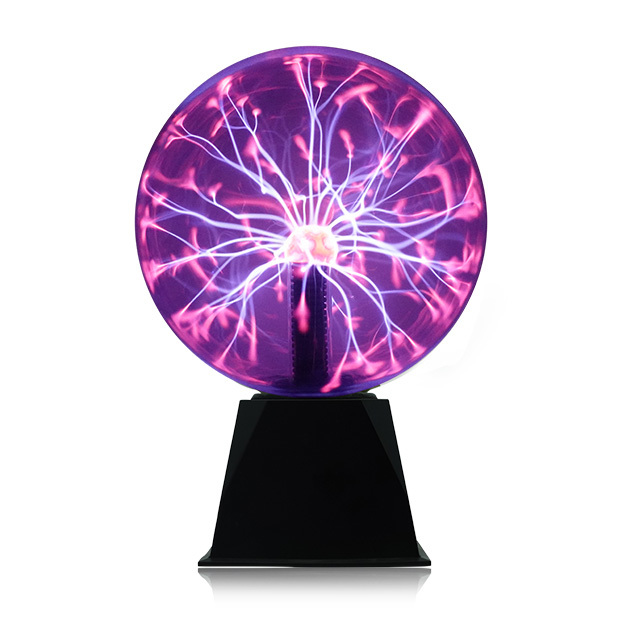 3, through toys can learn some technical knowledge. This leads to the opportunity to change the world by learning knowledge well.
Plasma ball toy has electrostatic induction: wherever your finger goes, the light in the lamp will focus
The toy looks like a magic ball, and when the power is turned on and the switch is turned on, it will emit a wonderful "light", dance like an electric shock, and produce a variety of colors.
When the hand (connected with the earth) touches the ball, the electric field and potential distribution around the ball are no longer uniform and symmetrical, so the light becomes brighter around the finger, and the resulting arc moves along the touch of the hand. distortion.